An ISO 9001:2008 Certified Company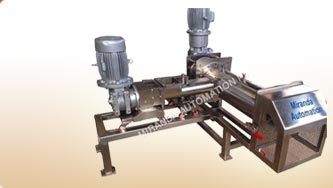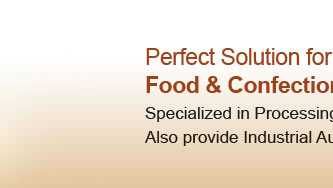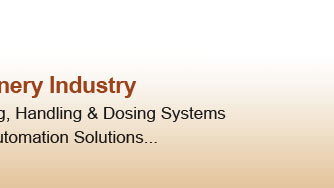 Home » Food Handling & Processing System » Butter Handling System
Butter Handling System

With the help of our distinguished professionals, our company has been able to mark its strong presence in the market as one of the well known manufacturers and exporters of Butter Handling System. This system is used in food and dairy industry for handling butter in an efficient manner.


Accurate quantity of butter dispensed
Consistent product quality maintained
Cost saving due to manpower reduction and handling losses
Increased productivity
Butter processing industry
Bakery industry
Food industry
The frozen butter block is lifted and tilted using butter tilter into the butter mixer
The mixer has a knife edge grille, which is heated using electrical induction
The butter is cut and passes into the butter mixer
In the mixer it is tempered using circulation of tempered water
The tempered butter is pumped using SS screw pump into a load cell centre.
PLC controller is used to cater the multiple demand centres working on different recipes.
Type: Food Processors
Automatic: Yes
Control System: PLC Control

Home | Company Profile | New Innovation | Awards & Certification | Media Gallery | Contact Us | Enquiry

©
Miranda Automation Private Limited, Navi Mumbai
. All Rights Reserved (
Terms of Use
)
Developed and Managed by
IndiaMART InterMESH Limited