An ISO 9001:2008 Certified Company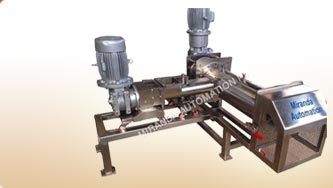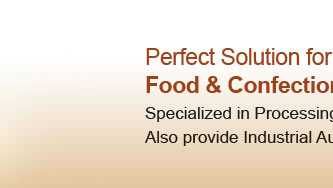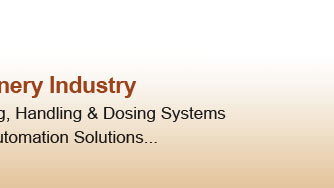 Home » Continuous Mixer
Continuous Mixer

The Continuous Mixer is used for mixing hard dough and soft dough for cookies and tea biscuits. It is an automatic mixer that supports continuous production of various bakery products.


Pre-creaming section
Cream holding/dozing section
Flour dosing section
Main mixing chamber
Conveyor section
Reduction in manpower and wastage of packaging material
Savings in power & fuel consumption and in cost of dough production
No standing time for dough
Improvement in hard/soft biscuit (cookies), bread, asian chapatti, tortilla
Reduction in line weight variation and expensive ingredients such as fat, sugar, chemicals, rising agent
Minimum dough wastage
Increase in productivity, packing efficiency and biscuit stack height
Instant start and stop of the plant is possible
Reduction in floor space and building investment
Skid mounted systems reduces installation and commissioning time
Trouble free and smooth operation results in stress free supervision
Agro Industry (Fertilizers, pesticides, etc.)
Plastic Industry (Premix and dosing for plastic extrusion)
Chemical Industry (For polymerization reaction and condensation reaction)
Adhesive Industry (Manufacturing sealing compounds, Dough for putty adhesive)
Paint Industry (Premix)
Cement Industry (Pre-blending of dry powders)
Pharmaceutical Industry (Formulation of ointments, creams and gels)
Motor: 5 HP electric
Power Requirement: Single phase 230V, 50A
Generator Requirement(if Used): Minimum 18Kw


We are the leading supplire of Food Processing Mixers.


Low power consumption
Low Maintenance
Noiseless Functioning
Dimension(L*W*H): 410 x 250 x 425 mm
Voltage: 220 V/380 V
Power(W): 0.3 kw

Home | Company Profile | New Innovation | Awards & Certification | Media Gallery | Contact Us | Enquiry

©
Miranda Automation Private Limited, Navi Mumbai
. All Rights Reserved (
Terms of Use
)
Developed and Managed by
IndiaMART InterMESH Limited