An ISO 9001:2008 Certified Company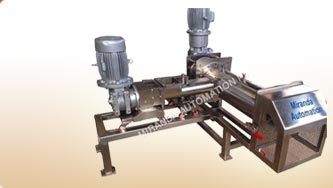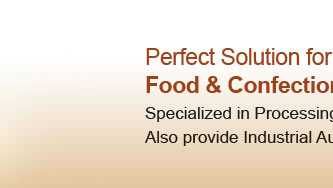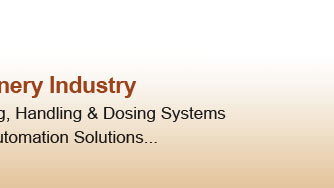 Home » Automated Confectionery Plant
Automated Confectionery Plant

The Automated Confectionery Plant is ideal for mixing sugar, milk powder, cream while making confectionery items. The plant is designed and manufactured in compliance with set industrial quality standards and are protected against leakages.

The plant is appreciated for robustness, durability, efficient performance and low maintenance. It can also be customized as per the specifications detailed by clients.


Ideal: Mixing Sugar, Milk powder.
Usage: Industrial
Brand: Miranda Automation Private Limited
Candy Making Plant
The Candy Making Plant offered by us is used for the manufacturing of fruit based, milk based and center filling candies. Manufactured in compliance with set industrial standards using tested quality raw material, this machine is capable of delivering high volume of production output at extremely fast speed thus providing cost advantage to our clients.
The candy mass is cooked using vacuum batch or continuous vacuum cooker
The cooked mass is collected for cooling on water circulating cooling table and added with color, flavor and other ingredients
The mass is then passed through rotary kneading machine for uniform distribution of mixed ingredients
After cooling the candy mass is transferred to the batch former which rolls the batch.
This uniform mass is fed to the rope sizer to form a uniform rope of the required size
The rope is then fed into the candy forming machines. The machines helps in molding candies in required shape, size and weight
The candies are discharged on the cooling conveyor for further wrapping and packing
The cooled candies are packed in pillow packs, single twist packs or double twist packs using different machines
Destroys bacteria from milk products
Energy efficient
Less maintenance
Resistance to corrosion
Abrasion resistance
Noiseless operation
Confectionery Industry
Candy manufacturing industry
Capacity: 1 ton
Material of Construction: SS 304
Power consumption: 18KW
Type: PLC Controlled


Miranda Automation Pvt. Ltd. is considered amongst the prominent manufacturer and supplier of Biscuit Making Machine. This machine is designed to produce a wide range of biscuit in various shapes and sizes. Offered machine is tested by our experts in order to assure its flawlessness.


Capacity: 40-500 Kg per hour
Design Type: Standard
Voltage: 380V


We are the leading supplier of Fully Automatic Biscuit Making Machinery.


These ovens supplied with 12, 18, 24, 30 and 36 sets of Baking Plates mounted lengthwise.

Home | Company Profile | New Innovation | Awards & Certification | Media Gallery | Contact Us | Enquiry

©
Miranda Automation Private Limited, Navi Mumbai
. All Rights Reserved (
Terms of Use
)
Developed and Managed by
IndiaMART InterMESH Limited